Mahendra Singh Dhoni born on 7 July 1981. A person known for cool mindset and patience. A most successful Captain of Team India. In Jan 2017 he announced his retirement from the Captainship of team India. MS Dhoni is mostly known as the best finisher of the cricket game. Today we relate you with some Amazing and Interesting Facts about Mahendra Singh Dhoni.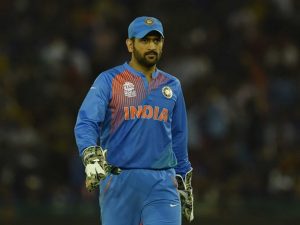 Amazing and Interesting Facts about Mahendra Singh Dhoni
MS Dhoni's net worth is $111 million till 2021.
Dhoni was conferred with the honorary rank of Lt Colonel by the Indian Territorial Army in November 2011.
In 2007, it was Sachin Tendulkar who recommended MS Dhoni's name for India Team.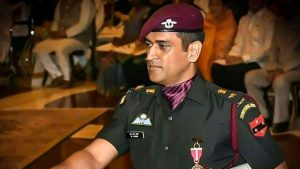 Dhoni is the only player to win the ICC Player of the Year award, twice!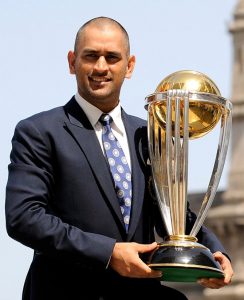 In 2012, Sports Pro rated Dhoni as the sixteenth most marketable athlete in the world.
MSD is a 'Rajput' and has roots in Uttarakhand.
Dhoni is a non-vegetarian and loves chicken!
Mahi is a huge fan of Adam Gilchrist.
MS Dhoni played as a goalkeeper for his school's football team, and also dabbled with badminton.
Mahendra Singh Dhoni made his Ranjhi Trophy debut for Bihar in the 1999–2000 season as an eighteen-year-old.
Also Read – Facts about July Born People
Dhoni was contracted by the Chennai Super Kings for 1.5 Million USD. This made him the most expensive the player in the IPL for the first season auctions.
Dhoni is the only captain in the ODIs to score a century while batting at number 7. He did it against Pakistan in December 2012.
A biographical film based on the life of Dhoni, titled M. S. Dhoni: The Untold Story, was released in 2016. The film featured Sushant Singh Rajput playing the role of Dhoni. Unfortunately, Sushant Singh Rajput committed suicide in year 2020.
Dhoni was employed as a Train Ticket Examiner (TTE) at Kharagpur Railway Station from 2001 to 2003.
Having played 90 test matches, Dhoni was only 10 short of a personal milestone of 100 test matches – a feat accomplished only by 10 other Indians. But Dhoni never cared about personal records and never let emotion get in way of his game. He came, he conquered, and he left.
Helicopter Shot, a shot that became synonymous with Dhoni was not something that Dhoni himself had invented. It was something that was taught to him by his friend and former Jharkhand cricketer Santosh Lal.
MS Dhoni, as one would expect, is also one of the highest tax-payers in the country.
So, these are some Amazing and Interesting Facts about Mahendra Singh Dhoni