As we all know today's life is very busy life. You have to work hard to survive. Everyone wants success but still many of us don't get it. Many people say that they do hard work but they fail again & again. The reason can be mental stress. They cannot focus on their work because of their mental stress. Stress can be of many types like some people do extra work they can have work stress, some people have ups & downs in their relations they can have relationship stress or some people don't have enough money to fulfil their needs so they can have money stress. Stress is not a good sign. It directly affects our mind. So in this article, we will tell you How to reduce stress at home in easy ways.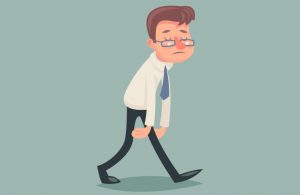 How to reduce stress at home in easy ways
1.

Do Exercise

 –

Exercise is the very best & important thing to reduce stress. A simple exercise or yoga can have a great affect on your mind. Regular exercise reduces tension & stress of our mind. Exercise also, releases endorphins chemicals that trigger positive feelings & reduces stress.
2. Breathe Deeply –
Breathing can help you a lot in reducing stress. Breathing helps in inhaling fresh oxygen & exhaling carbon dioxide which keeps our mind fresh. So, we should focus on our breathing.
3. Get A Massage –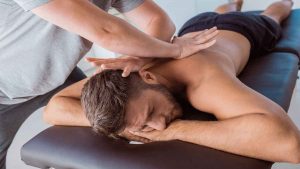 Massage therapy helps in reducing stress. It gives pleasure to our whole body & also to our mind. Massage should be done once in a week or two weeks as it reduces all tensions & stress. So, you can  go for a hair massage by requesting your mom, sister, brother or also from wife if you are married.
4. Get Proper Sleep –

You should have a proper schedule for sleep because sleep is the most important thing. If you take proper sleep then you won't be falling ill but if you don't take proper sleep then you will suffer a lot. Don't sleep 5 hours a day & 10 hours on next day you will feel even more tired and unbalanced. Take proper and regular sleep. A proper sleep will give
you more energy & will reduce stress.
5. Reduce The Work –
If you do more work you will feel more depressed and automatically you will have stress. If the load is more say 'NO' to it & it will help you to reduce stress.
6. Read Books –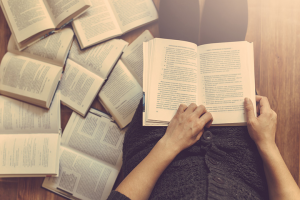 If you love it then reading books can help you a lot in diverting your mind which ultimately makes you feel good. Reading books helps you to get absorbed in another world & will help you in relaxing your mind & will reduce stress. Make a habit of reading books every day which will help you to reduce stress and also will make you feel fresh.
7. Share Your Problems –
Do not try to fight with your problems alone share it with others as sharing will help you to solve your problems & will reduce your stress. This is your personal matter. So do it according to your circle.
8. Identify The Causes Of Your Stress –
If you are feeling stressed, start finding the reason behind it. You should know the reason behind it. Knowing the reason behind your stress will help you to reduce stress & will make you feel happy. So, this is How to reduce stress at home in easy ways.
This all about How to reduce stress at home in easy ways