Last updated on Jul 16, 2020 @ 12:43 AM
The Statue of Liberty is a sculpture situated on an Island in New York Harbor within New York City, in the United States. The French people, in honour of the alliance between the two countries during the American Revolution, presented the statue to recognize America as a champion of liberty and encourage the French to support the same ideals. Read more Mystery & Interesting Facts about The Statue of Liberty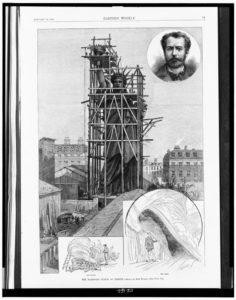 Mystery & Interesting Facts about The Statue of Liberty
The statue of liberty is actually just a nickname. The statue's full name is "Liberty Enlightening the world".
The Statue of Liberty was intended for Egypt.
The head of the statue was displayed at the World's Fair in Paris in 1878.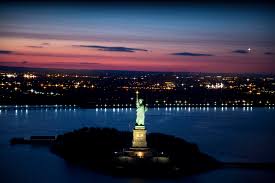 Liberty Island was known as Bedloe's Island until 1956. It was named on the name of Isaac Bedloe, who purchased it in December 1667.
3.2 million people visit the Statue of Liberty every year.
The statue is green because of the oxidation of copper. It's not painted! The metal is slightly damaged and corroded.
From the ground to the top of the torch, the statue measures 93 metres and weighs 204 metric tonnes.
For three days in 1971, the Statue of Liberty was occupied by protesters from Vietnam Veterans Against the War.
The 7 spikes on the Statue of Liberty's crown represent the 7 oceans and the 7 continents of the world, indicating the universal concept of liberty.

After Lady Liberty was shipped from France to New York, she was in storage for a year while construction was finished on its pedestal.
The statue was a gift from France to America in 1886.
The crown of the statue has 25 windows and can be reached via 354 steps.
Gustave Eiffel, the man who designed the Eiffel Tower, was also behind the design for the Statue of Liberty's spine.
Approximately $250,000 (in 1880 dollars) used for building the Statue of Liberty.
These are Mystery & Interesting Facts about The Statue of Liberty in which we also discussed how much cost used for building The Statue of Liberty.
For any query put your question below in the comment box.